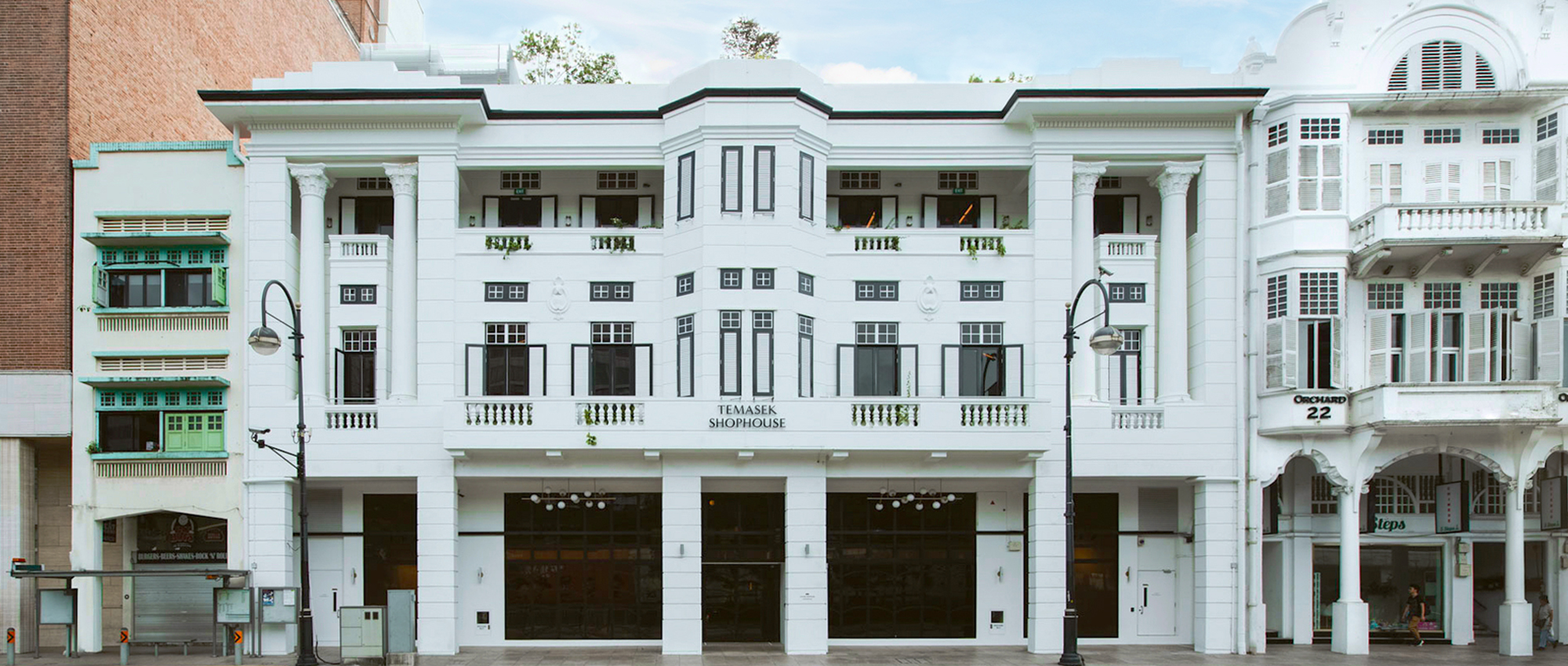 As a social impact hub, Temasek Shophouse is a space that encourages, enhances, and elevates social and environmental initiatives that work towards the common good. Our work is geared towards the attainment of the United Nation Sustainable Development Goals (SDGs), which serves as a universal call to action for the greater good of humanity. We provide a collaborative community space for our residents, co-working partners, and community partners, and further engage any visitor to our space in various social purpose programming. In so doing, we aim to encourage a spirit of active citizenry, raise awareness of pressing social and environmental issues, and foster a collaborative approach towards designing solutions.
The Shophouse houses Temasek's non-profit entities, as well as like-minded co-working partners. We are aligned with Temasek's vision of an Active, Beautiful, and Clean world, and commitment to sustainable development. Together, we work closely with partners from the Public, Private, and People (3P) sectors to identify and address issues facing our society and beyond.
Our Purpose
Convenor –– Bring people together and build bridges
Collaborator –– Foster collaboration and partnerships across sectors
Catalyst –– ​Promote and enable advancement in sustainability & community
Our Manifesto
Begin with a Little Kindness
Build Bridges not Walls
Embrace the Different
Feed Minds and Nourish Hearts
Leave a Gentler Footprint
Go the Extra Mile
Be the Change for Good
A Better Tomorrow Starts Today
+ History of the Building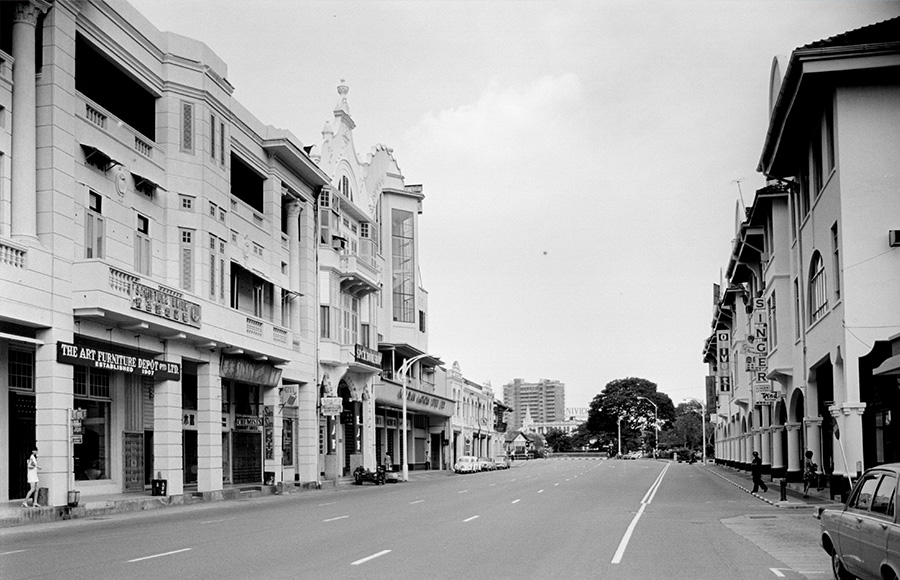 Photo courtesy of Lee Kip Lin collection, National Library Singapore
Boasting a rich heritage, the building was built in 1928 as part of Singapore's postwar development of the lower end of Orchard Road and the city. Temasek Shophouse is nestled in the middle of the last remaining street-block of buildings along downtown Orchard gazetted for conservation by the Urban Redevelopment Authority (URA) in 2007. After being put up for tender by the Singapore Land Authority (SLA) in May 2017, the building has now been carefully restored.
The original shophouse comprised offices on the ground floor and apartments above, commonly known today as a mixed development. It was also one of the first buildings in Singapore to feature spiral staircases. A landmark project commissioned by two businessmen and notable philanthropists, it was a building reflective of its time, on the cusp between tradition and modernity like Singapore then.
Orchard Road's last shophouses
Credit: The Long and Winding Road | 10 Nov 2019
+ Our Design Language
Temasek Shophouse's interior was carefully designed to reflect a spirit of optimism while retaining the original architectural style of the building. Breathing new life into this conservation building, we have carefully preserved and reimagined it as Temasek Shophouse — a cradle for social impact; a place for people, purpose and planet.
Influenced by biophilic design, greenery abounds at every turn. A lush green wall is integrated into a three-storey tall, Art Deco-inspired screen that stands at the heart of the building, bringing staff and visitors closer to nature.
Level one features a gallery and multi-purpose event venue meant for exhibitions, workshops, talks and other community events. On this publicly accessible level we also house Foreword Coffee Roasters, a social enterprise cafe and co-working partner of Temasek Shophouse.
Co-working spaces of various sizes dot the mezzanine, its flexible configuration easily accommodating different uses. Native bird-inspired motifs that adorn the doors of meeting rooms fill our corridors, reminiscent of a rainforest in the tropics. The rooms are also named after native species of birds.
An ideal venue for evening events to be held, our outdoor garden at the back of the shophouse is home to much biodiversity within a small space.
We experience Temasek Shophouse as a green haven within the hustle and bustle of the surrounding city area.
Temasek Shophouse has been awarded the 2019 Award for Restoration at the annual URA Architectural Heritage Awards; the Building and Construction Authority (BCA) Green Mark GoldPlus Award, and a Merit Award in the Special Categories segment at the Singapore Institute of Architects Architectural Design Awards 2022.