temasek non-profit entities
Temasek Shophouse is the home to Temasek's philanthropic arm — Temasek Trust, Temasek Foundation and Stewardship Asia Centre.

Temasek Trust
Established by Temasek Holdings in 2007, Temasek Trust is a steward of philanthropic endowments and gifts from Temasek and other donors. It strives to deliver sustainable funding for the long-term well-being and security of our communities. Temasek Trust provides governance and financial oversight of endowments for Temasek Foundation, Stewardship Asia Centre, Temasek Life Sciences Laboratory and Mandai Nature. The work at Temasek Trust supports a common purpose of doing good, uplifting lives, fostering inclusive communities, and advancing science and technology for a more liveable world. Temasek Trust strives also to inspire and enable giving, and to forge new pathways for philanthropy and impact investing.
Temasek Shophouse is operated and managed by Temasek Trust.
For more information, visit www.temasektrust.org.sg

Temasek Foundation
Temasek Foundation supports programmes that uplift lives and communities in Singapore and beyond. We aim to strengthen social resilience, foster international exchange and enhance regional capabilities, and advance science for a sustainable world. Temasek Foundation's programmes, made possible through philanthropic endowments gifted by Temasek, strive towards achieving positive outcomes for individuals and communities now, and for generations to come.
For more information, visit www.temasekfoundation.org.sg.

Stewardship Asia Centre
Stewardship Asia Centre (SAC) is a thought leadership centre promoting effective stewardship and governance across Asia. Positioned to catalyse and lead change, SAC builds capabilities and platforms that enable organisations to foster enduring success and responsible wealth creation for the long-term, and to benefit the wider community and future generations.
For more information, visit www.stewardshipasia.com.sg.
co-working partners
We welcome like-minded social enterprises and non-profit organizations to join us as co-working partners at Temasek Shophouse.
Get in touch with us to explore opportunities in this area.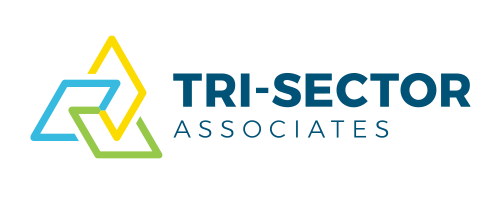 Tri-Sector Associates
Tri-Sector Associates (TSA) is a social enterprise dedicated to finding new ways for society to work together to solve the hardest social problems.
They believe that the Asia-Pacific region has a tremendous opportunity for social innovation. TSA specialize in creating effective methods of cross-sector collaboration, such as the Pay For Success mechanism. They draw from the latest data analytics and impact investing tools across the world and combine this with deep local knowledge from leaders in the people, private, and public sectors in the Asia-Pacific, they thereby hope to unlock a new wave of social innovation that will measurably improve the lives of those in need.
For more information, please visit www.trisector.org